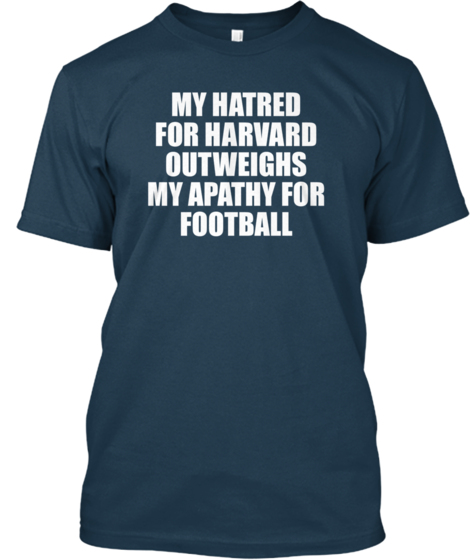 Hello, Yale!
We are the Yale Record. We do funny things. Sometimes, we also sell funny things. Like this t-shirt.
If you love football, this might not be the shirt for you. Perhaps you would prefer a shirt that reads: "My Hatred for Harvard Only Augments My Love of Football."
Sadly, we are not selling that shirt. We are selling this one. If you are truly apathetic, this is the last Game shirt you will ever have to buy. And it will still be stylish long after the Game is over.
(Best of all, you can pick up your shirt in the Woolsey Rotunda, for maximal convenience.)
Design will be screen printed on
Premium Ringspun Tee ($14.00)